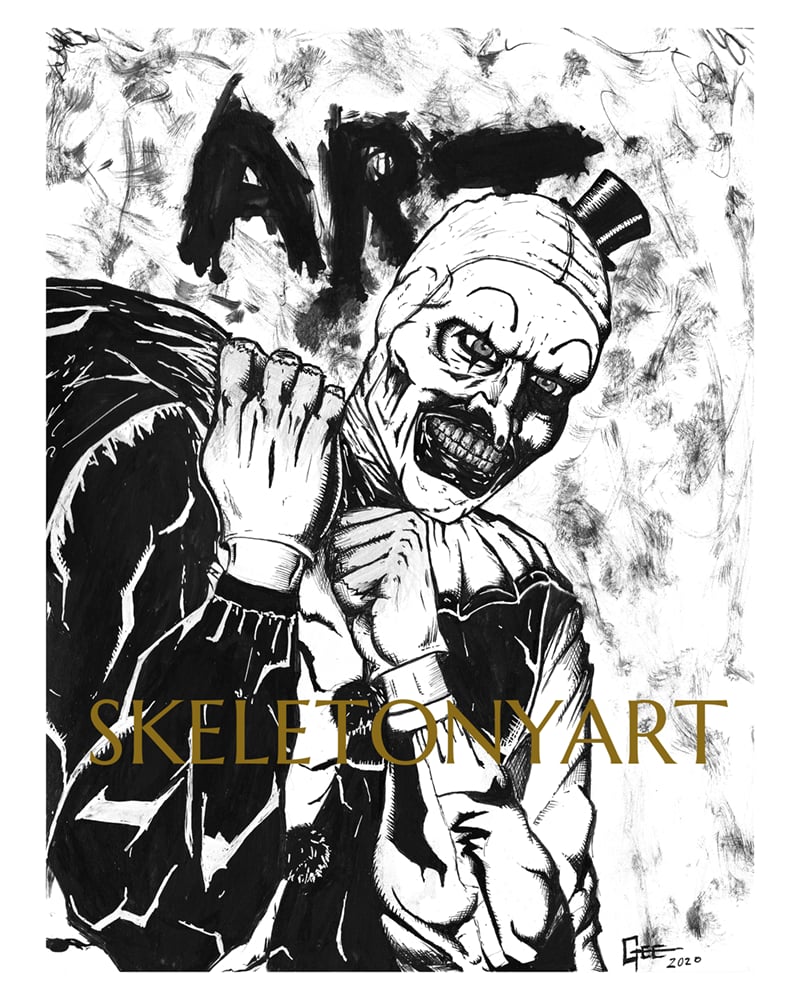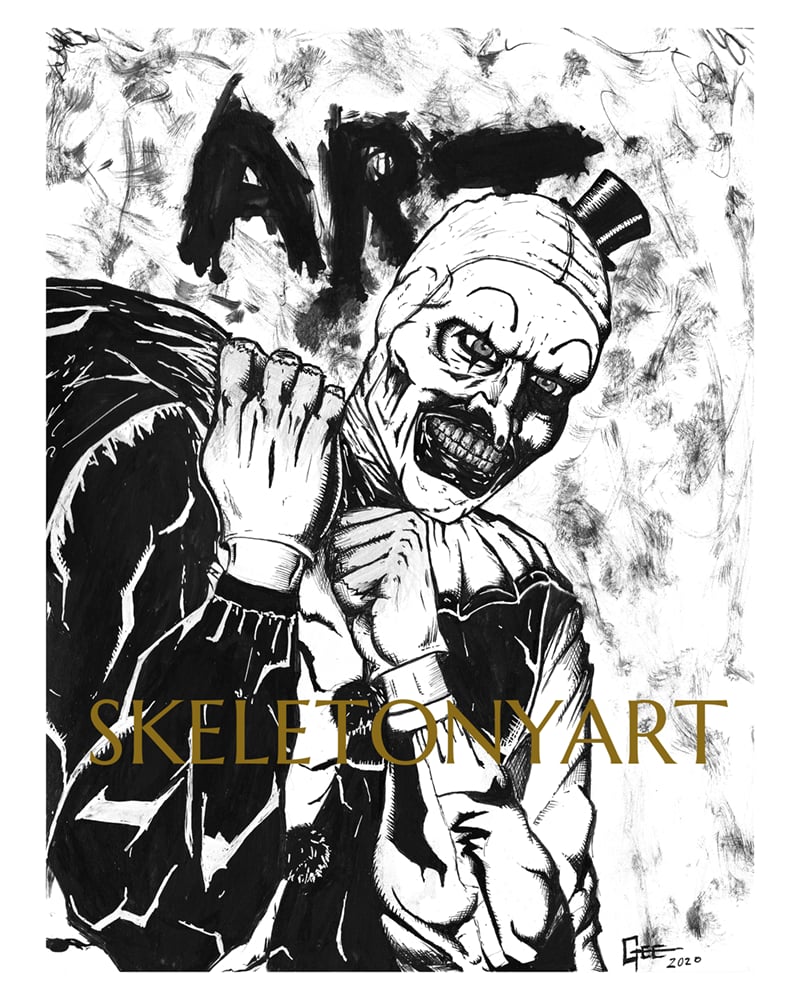 Art the Clown (original art)
$30.00
Quit clowning around and add a little art to your home... Art the Clown that is, from the film Terrifier! This is a must have for the horror fan in your life!
This was drawn and inked traditionally on 9x12 Bristol Board with acid free ink.
Actual item does not have watermark.