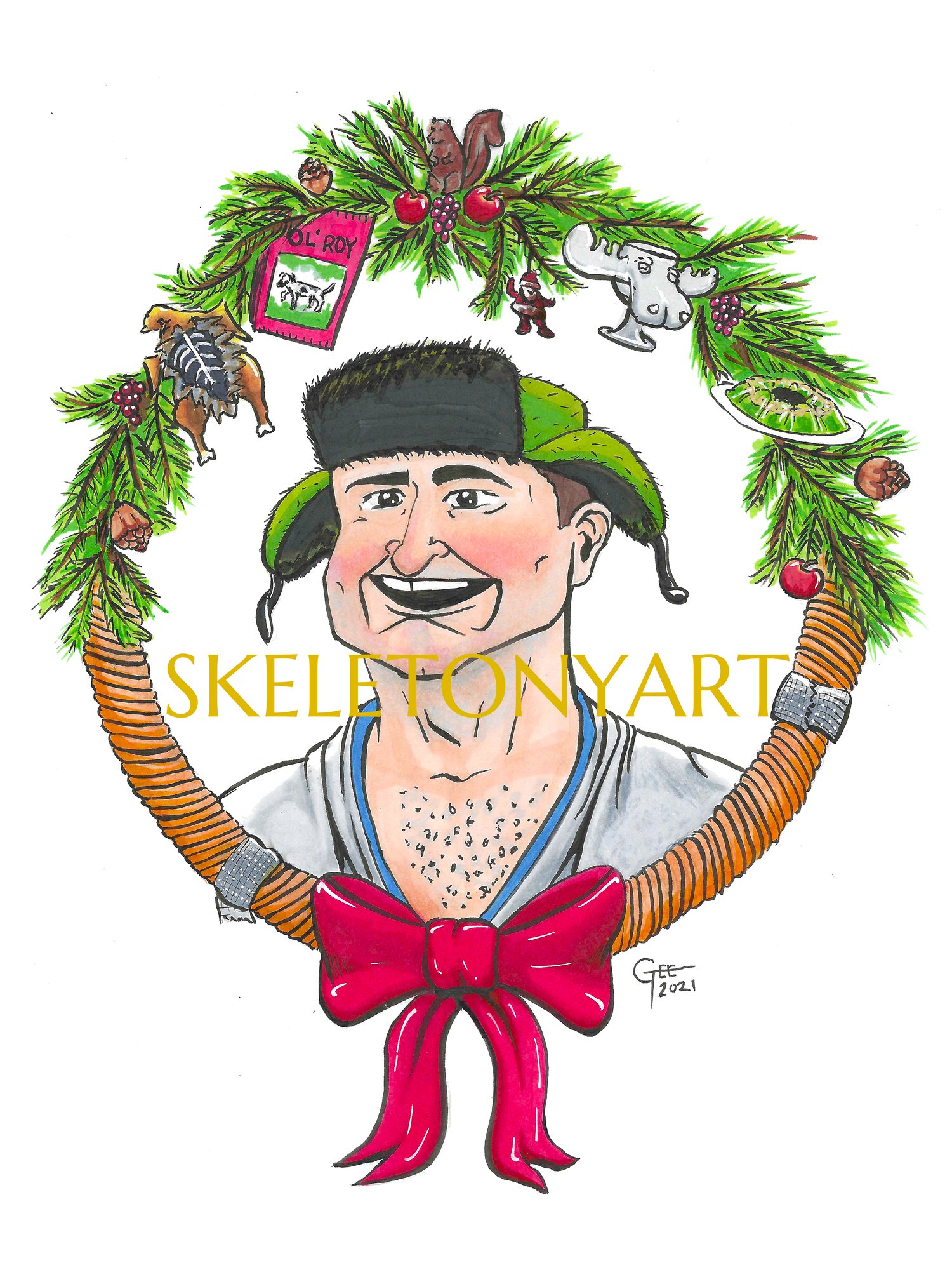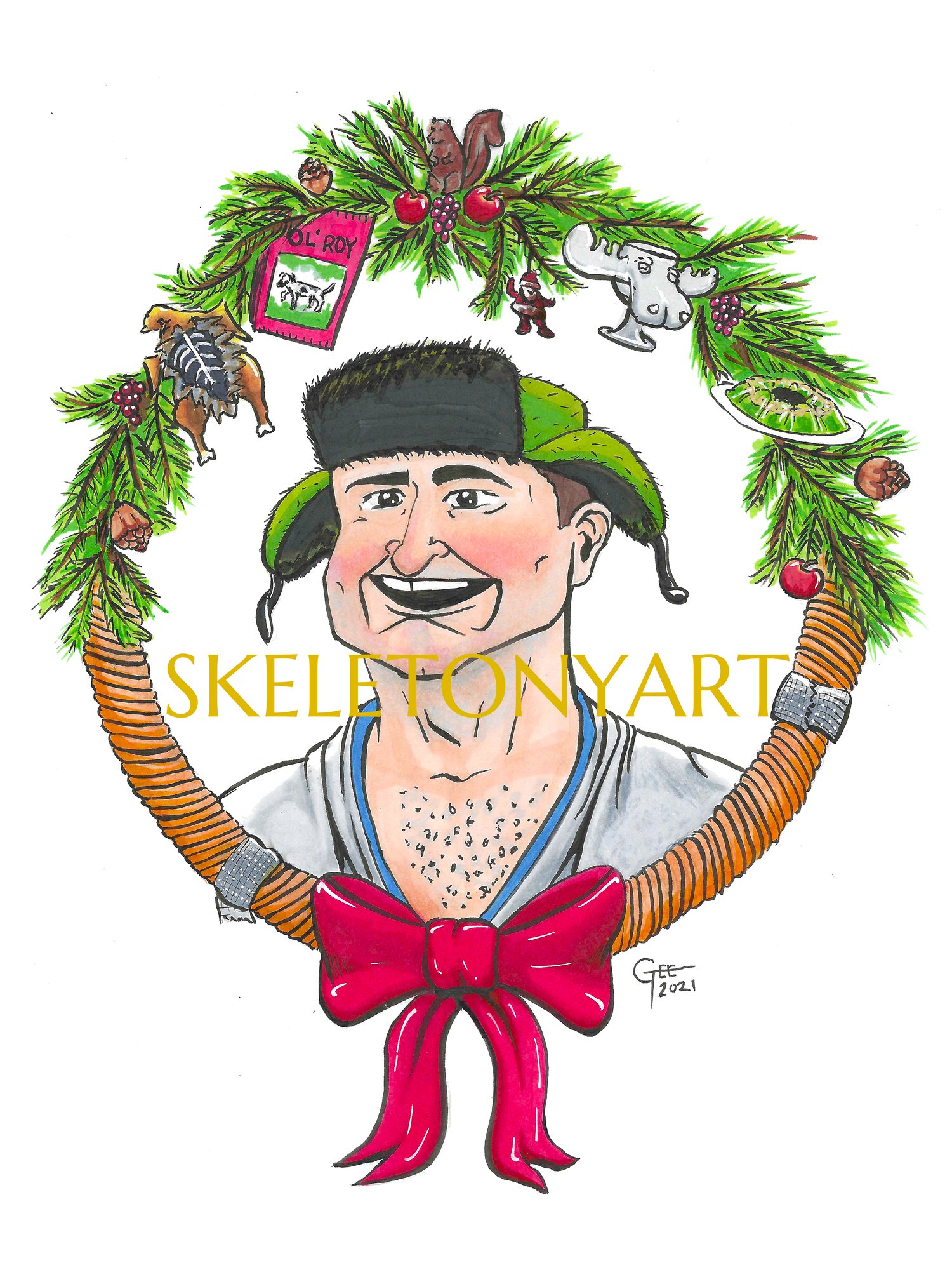 Cousin Eddie (original art)
$60.00
"Merry Christmas! Sh*tter's full!"
What are the holidays without family? This is everyone's favorite cousin, Eddie from Christmas Vacation. Surrounded by a wreath constructed primarily of RV waste hose, hung with care are some subtle nods to the film.
Original art, drawn, inked, and colored traditionally on 9x12 Bristol Board with acid-free ink and alcohol ink markers.
Actual item does not have watermark.