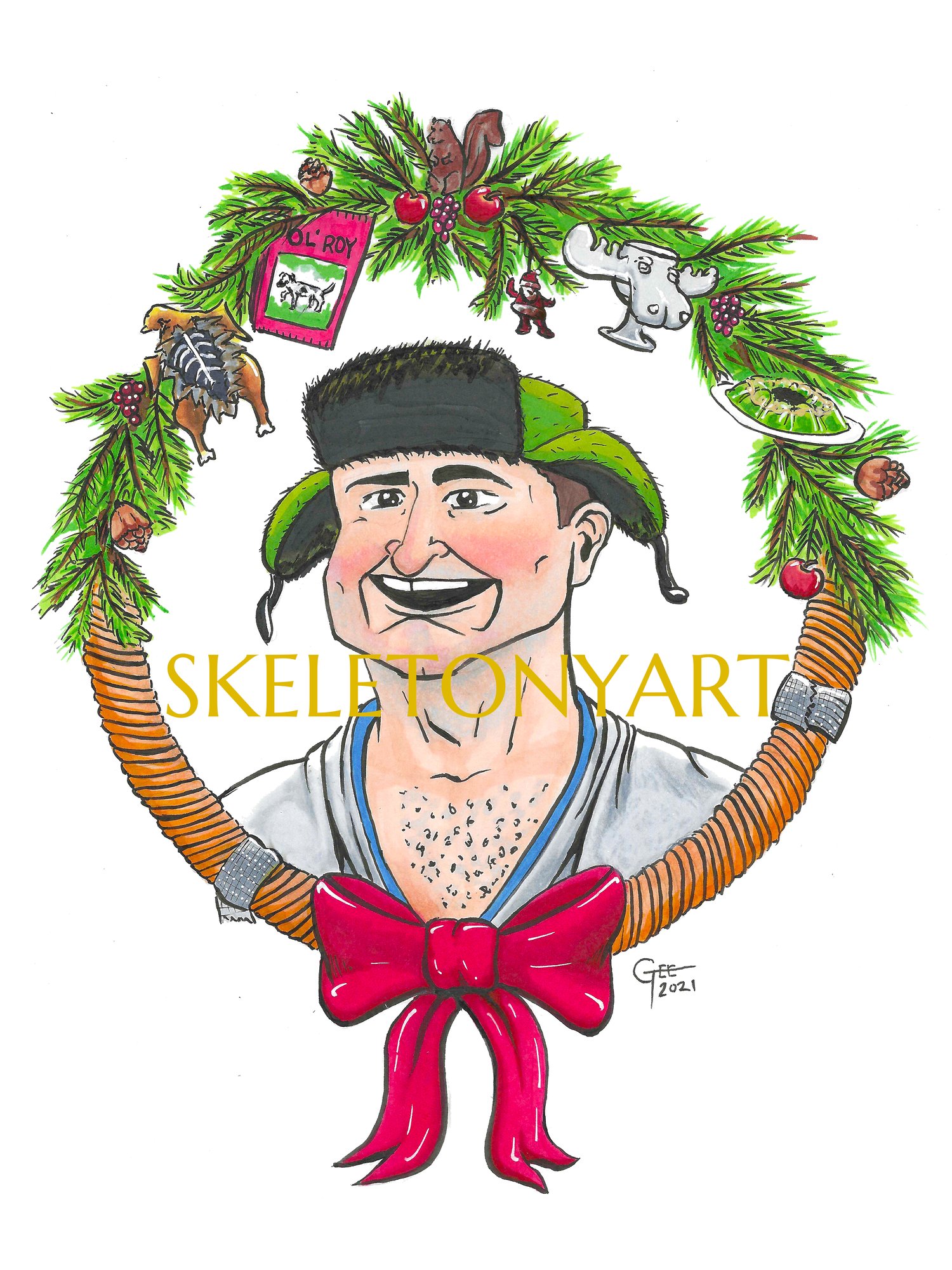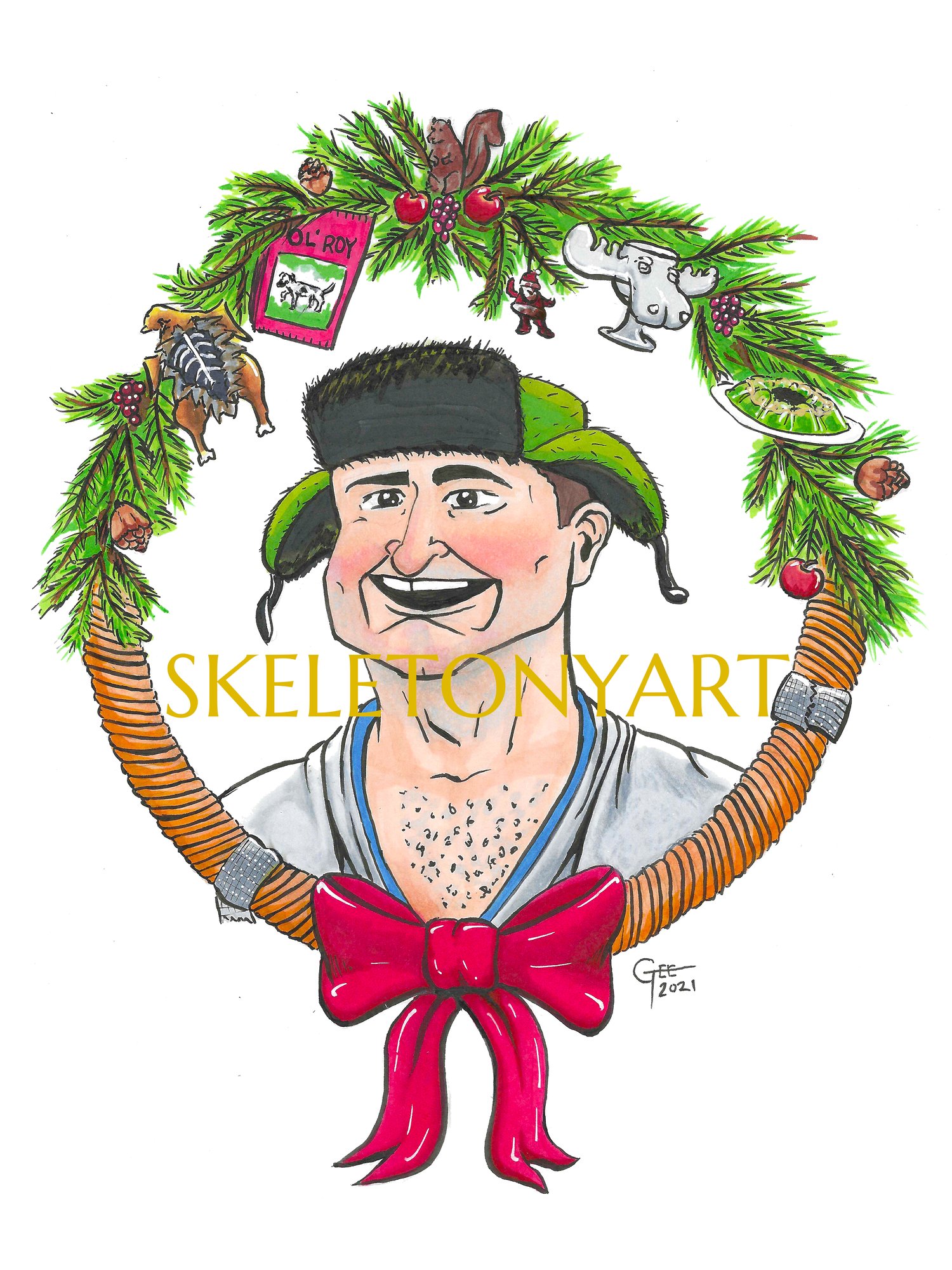 Cousin Eddie (print)
$15.00 - $25.00
"Merry Christmas! Sh*tter's full!"
What are the holidays without family? This is everyone's favorite cousin, Eddie from Christmas Vacation. Surrounded by a wreath constructed primarily of RV waste hose, hung with care are some subtle nods to the film.
Prints are available in 8x10 and 5x7. Drawn, inked, and colored traditionally.
Actual item does not have watermark.