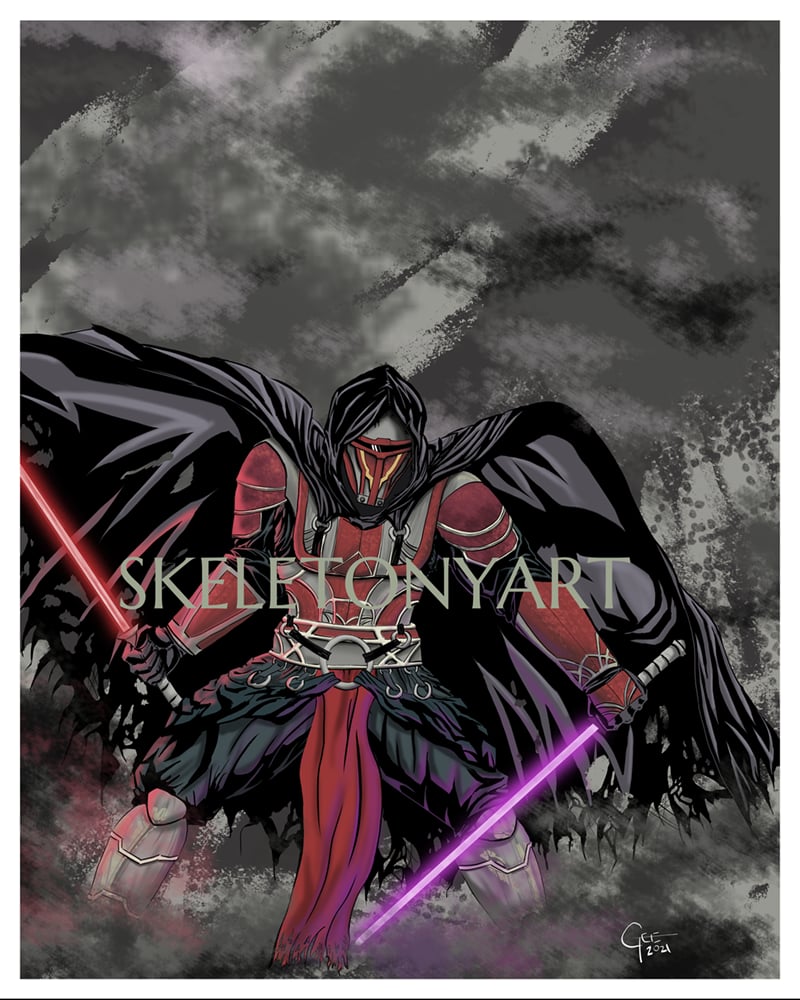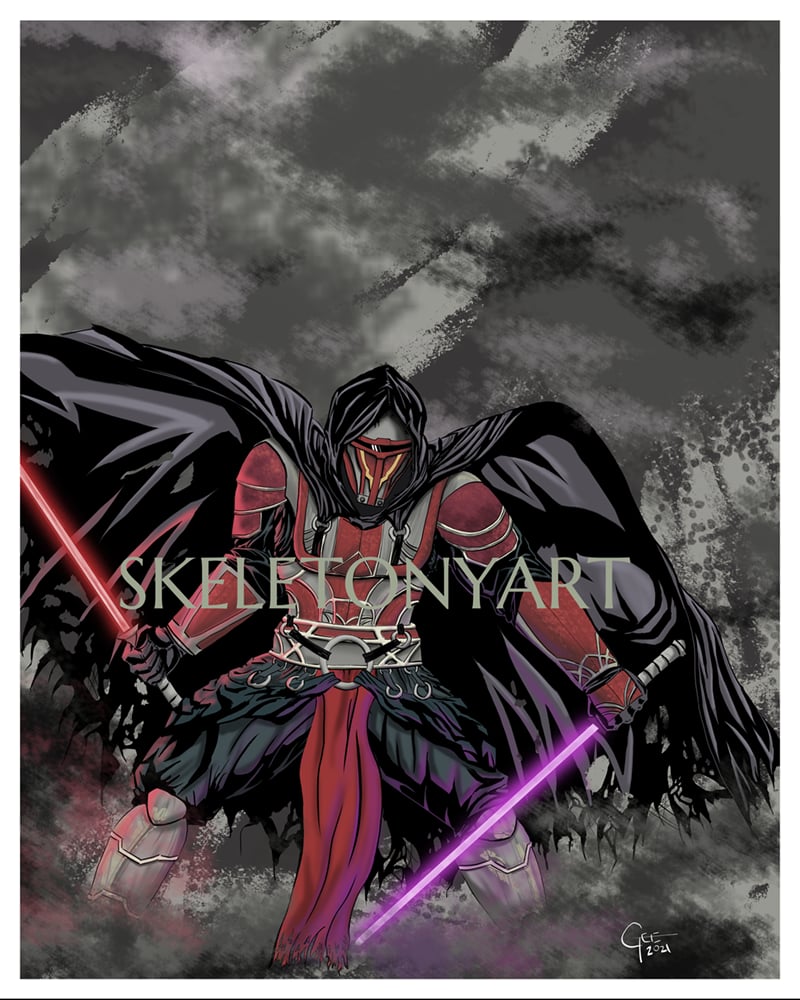 Darth Revan (print)
$10.00
"Revan was power. It was like staring into the heart of the Force. Even then, you could see the Jedi he would slay etched on his soul."
This is a print of my drawing of Darth Revan from the 2001 game, Star Wars: Knights of the Old Republic. Drawn traditionally, inked and colored digitally. Available in 5x7 and 8x10.
Actual item does not have watermark.