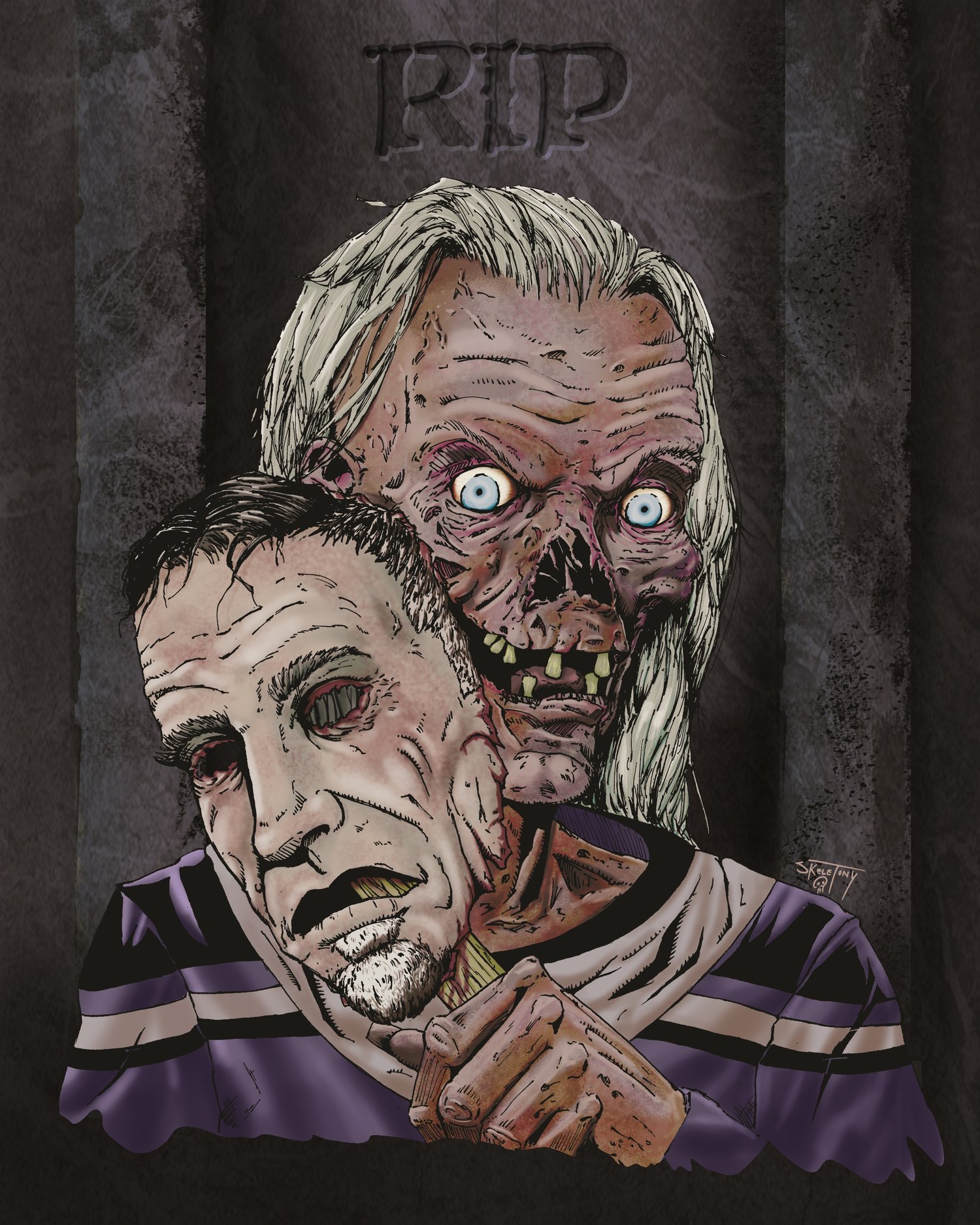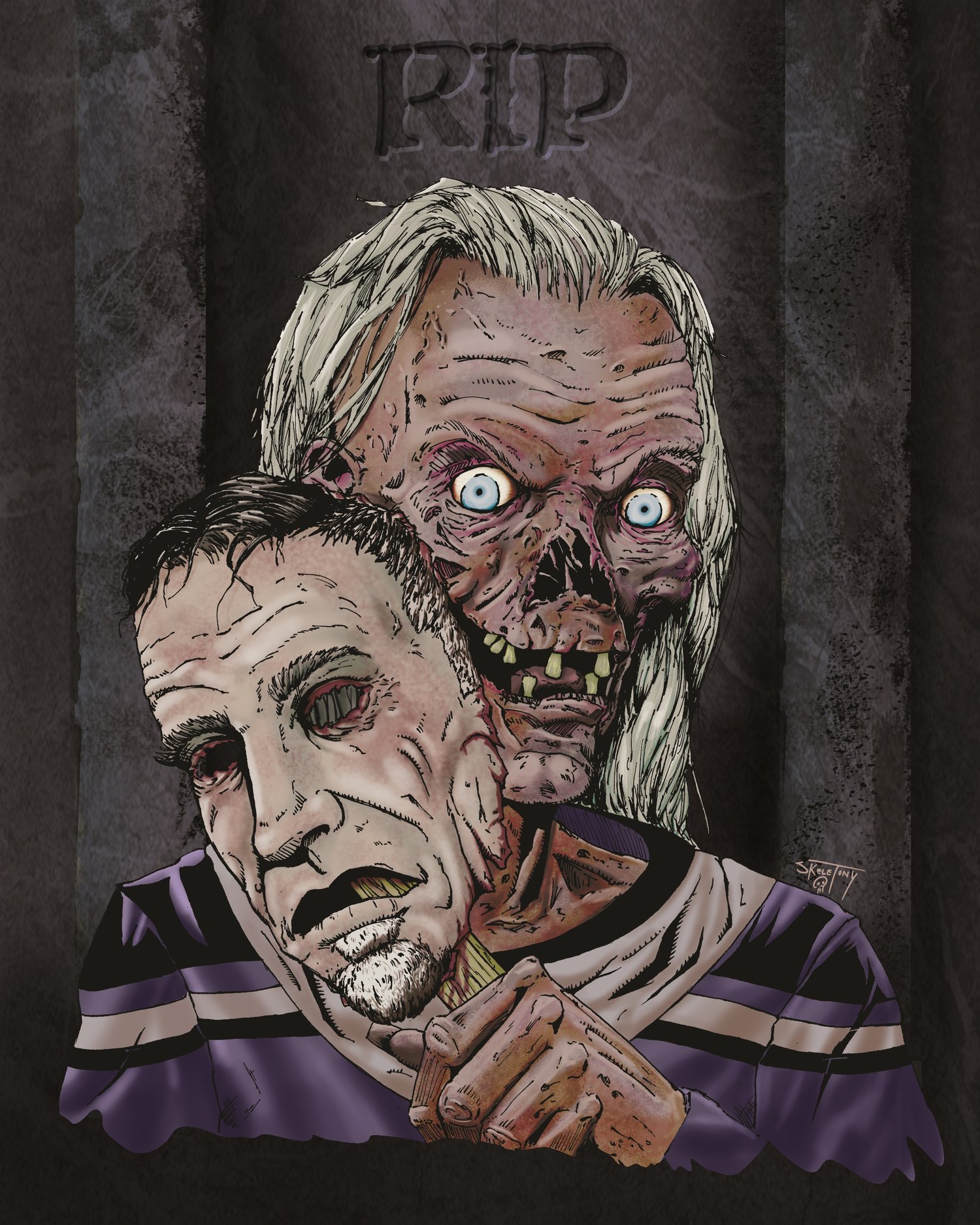 Hello Kiddies
$20.00
Hello boils and ghouls, this next tale is a little story I like to call "Displaced Face Replaced!"
Here we see our favorite skeletal storyteller, The Crypt Keeper, wearing the face of the very actor famous for providing his voice, John Kassir. He's also sporting a very fashionable hockey jersey that John is known to wear.
This 8x10 print was drawn traditionally and colored digitallyfor a Kassir convention appearance and is a tongue-in-cheek play on the Crypt Keeper mask on a stick that John has with him at appearances.
He is a regular on the convention circuit, so if you are planning to see him, this would be a PERFECT memento to get autographed, so pick yours up today!