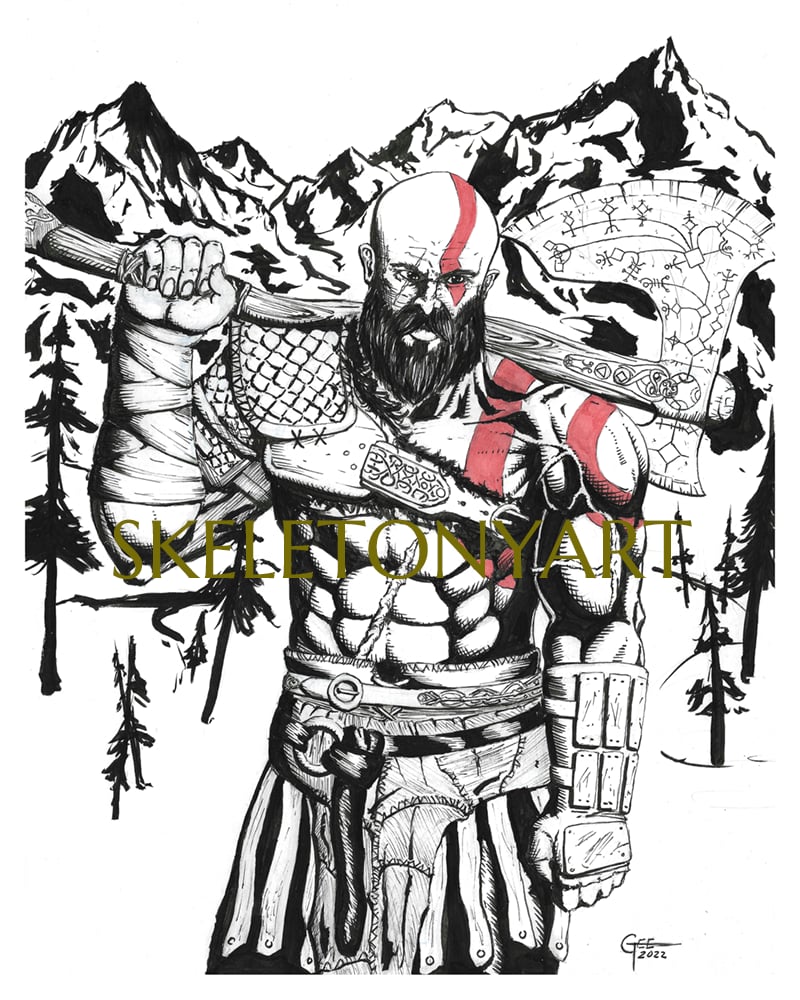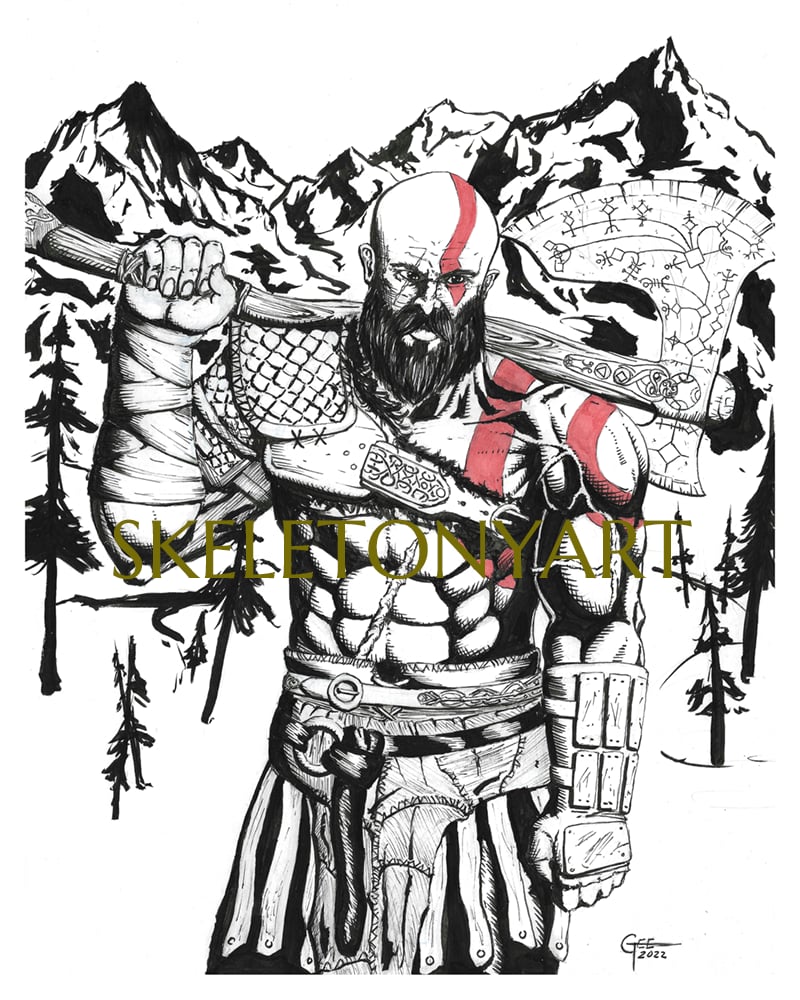 Kratos (print)
$10.00 - $20.00
The Ghost of Sparta. A fierce warrior, betrayed by the Gods of Olympus, sought revenge on his former masters. After traveling North to begin anew, a challenge from the Gods of Asgard reignites a long dormant flame for vengeance.
This is a print of my drawing of Kratos as he appears in the 2018 video game, God of War. Drawn and inked traditionally. Available in 5x7 and 8x10. Full color version coming soon!
Actual item does not have watermark.