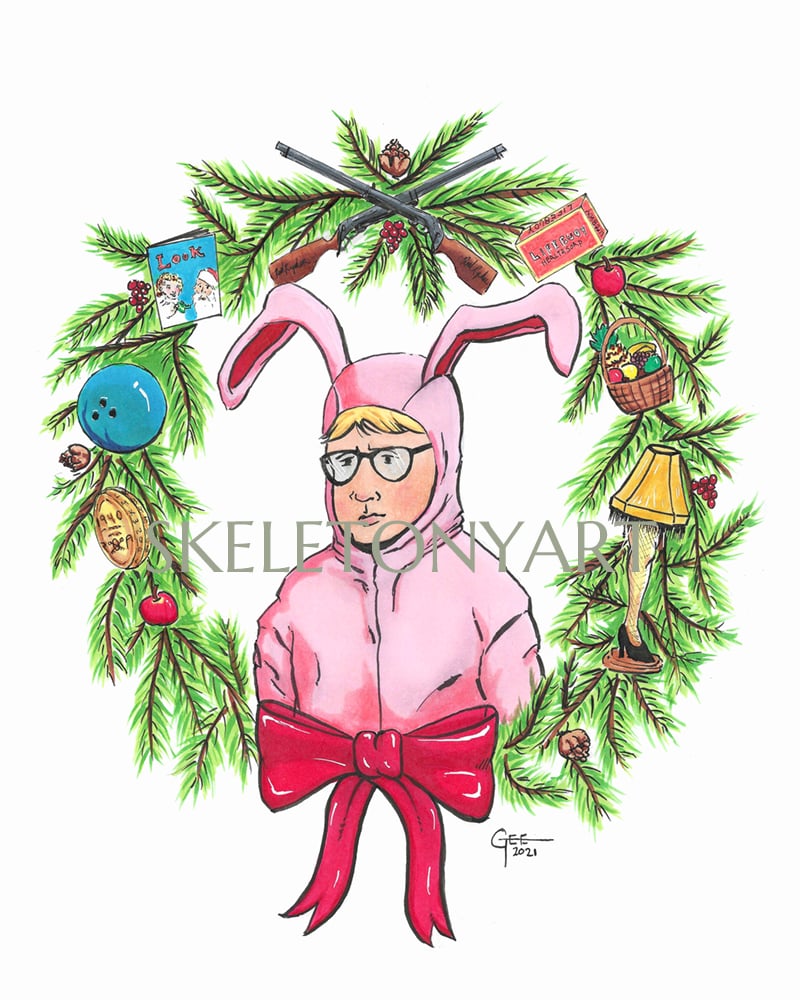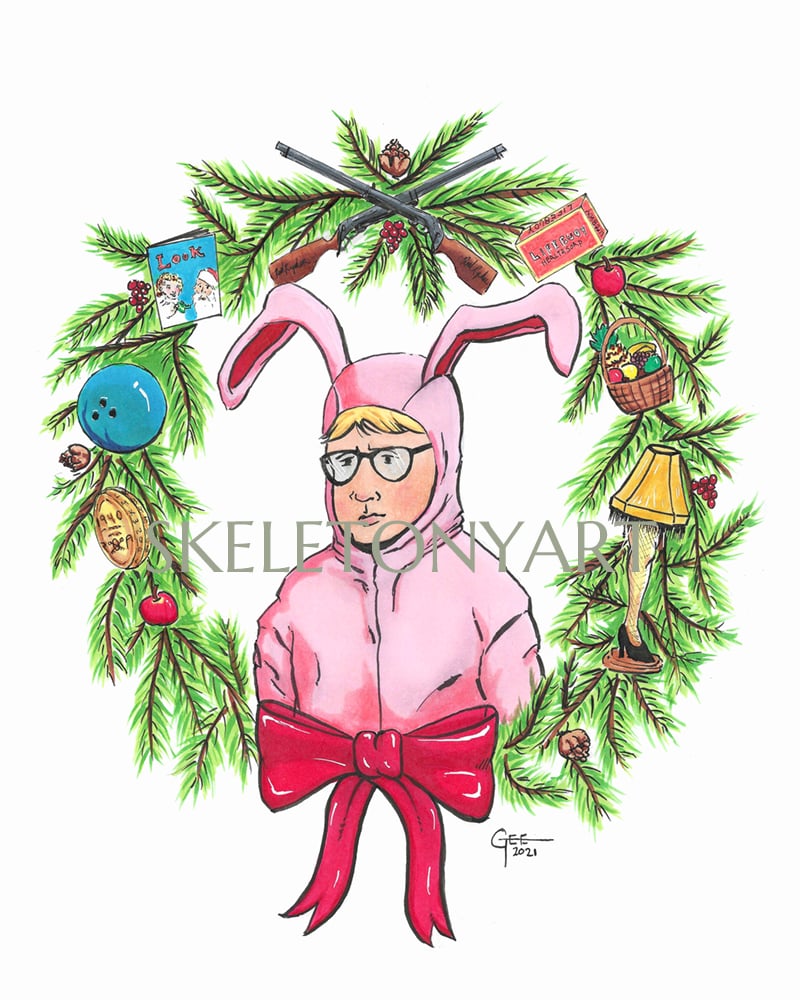 Ralphie Parker (print)
$15.00 - $25.00
"Ohhhh....fffuuuudge"
But he didn't say "fudge." Here is professional sad sack, Ralphie Parker from A Christmas Story, looking like a deranged Easter Bunny. Surrounding him is a wreath bearing some subtle (and no so subtle) nods to elements of the film.
Prints are available in 8x10 and 5x7. Drawn, inked, and colored traditionally.
Actual item does not have watermark.