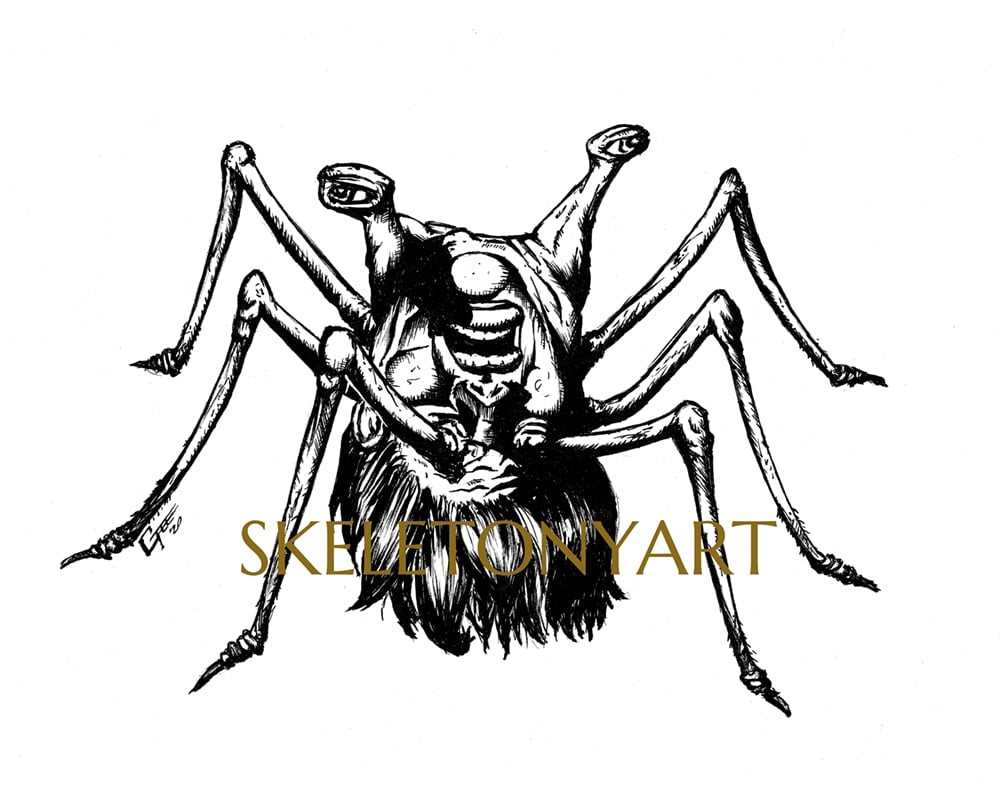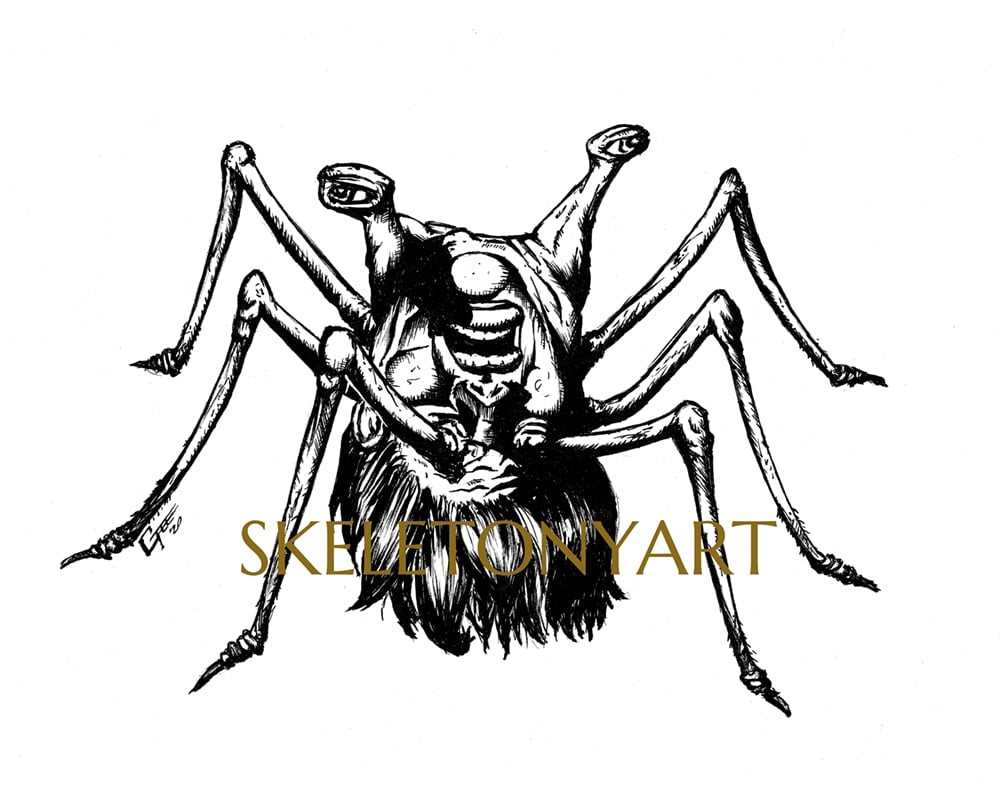 The Thing (original art)
$30.00
'You gotta be f**kin' kidding me..."
No kidding! This is a drawing of the "Spider-Head" form of the titular creature from the John Carpenter classic, THE THING! This is a must have for the horror or John Carpenter fan in your life!
Drawn and inked traditionally on 9x12 Bristol Board with acid-free ink.
Actual item does not have watermark.